Masahiro Sakurai, director de las nuevas entregas de Super Smash Bros., ha revelado uno de los nuevos objetos inspirados por la saga The Legend of Zelda, aunque todavía faltan por conocer algunos más.
Éste es el ánfora de aire, extraído de The Legend of Zelda: Skyward Sword, que, como pueden ver en la imagen, lanzará a los enemigos con un fuerte ventarrón. Próximamente se revelarán nuevos objetos.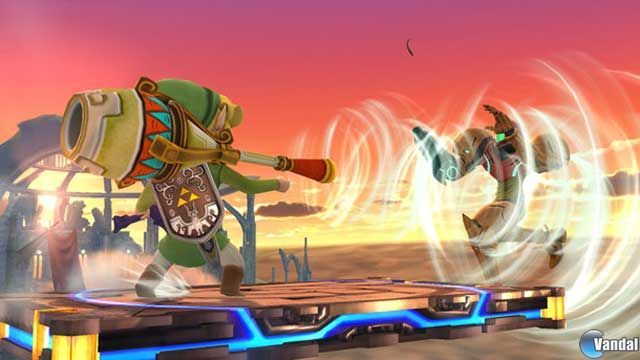 Super Smash Bros. llegará próximamente a Nintendo 3DS y Wii U, con dos versiones que se podrán conectar para ciertas funciones, aunque serán independientes y no existirá juego cruzado entre ambas.
Fuente: VANDAL