El sitio Deadline nos trae la noticia que muchos esperaban, The Haunting of Hill House fue renovada para una segunda temporada. Pero Netflix ahora simplemente se refiere a la serie como "La antología Haunting".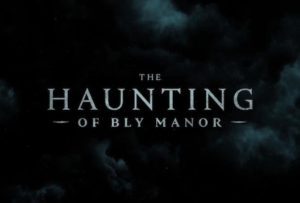 Cambiara su nombre por The Haunting of Bly Manor. Como parte del anuncio, se dejó en claro que la serie de horror de Mike Flanagan y Tracy Macy se convertira en una antología, la segunda entrega nos presentara una nueva historia y nuevos personajes.
La mansión Bly estara basada en la novela de terror gótico / psicológico "The Turn of the Screw" de Henry James , que tiene lugar casi en su totalidad en una antigua mansión rural. Es allí donde dos jóvenes huérfanos son cuidados por una institutriz joven y por quienes la mayor parte de la historia está narrada por.
A new Haunting is coming. Can you guess where it takes place? Listen closely… pic.twitter.com/vqzrd3z4NZ

— The Haunting of Hill House (@haunting) February 21, 2019
The Haunting of Bly Manor se estrenará en 2020.