DURANTE EL FIN DE SEMANA PASADO, SE REALIZARON LAS CLASIFICATORIAS AL MYTHIC CHAMPIONSHIP V, DONDE LOS MEJORES 1000 JUGADORES DE MAGIC THE GATHERING: ARENA SE ENFRENTARON ENTRE SÍ PARA OBTENER LA MEJOR POSICIÓN Y ASÍ CLASIFICAR ENTRE LOS 128 MEJORES DE LA JORNADA DEL DÍA 1.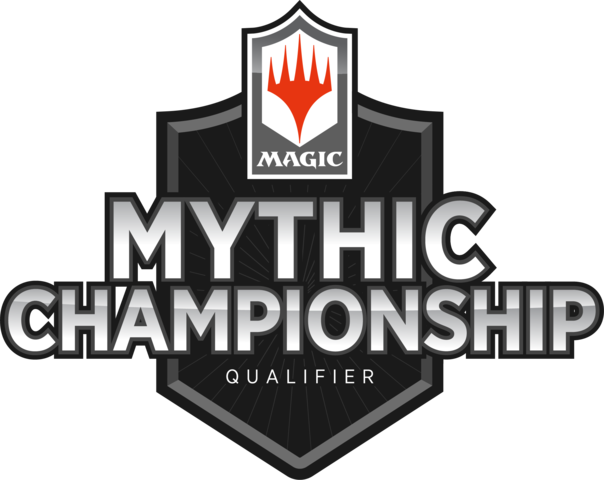 Sistemas de clasificación en MTG Arena:
Si quedas entre los 1000 mejores jugadores con rango Mythic en juego Construido o también Limitado durante un mes de clasificación, optarás a competir en el Mythic Qualifier Weekend (MQW) de esa temporada.
El sábado de cada Mythic Qualifier Weekend, los aspirantes seleccionados competirán en la fase 1. Quienes alcancen la cantidad máxima de victorias pasarán a la fase 2 del domingo.
El domingo de cada Mythic Qualifier Weekend, todos los jugadores que hayan pasado competirán en un torneo de emparejamiento suizo. Los 16 mejores jugadores de ese torneo se clasificarán para el Mythic Championship.
Pasado el primer día y ya obtenidos a los 128 participantes, a todos los clasificados se le ha informado directamente por Wizards of the Coast cómo proceder para participar en el día 2, pasa a paso, y haciendo obligatoriamente el check-in, en la hora acordada para confirmar la presencia.
Evento coordinado por el equipo de administradores de ESL Magic the Gathering junto a Wizards of the Coast, y con la participación de 119 jugadores confirmados, así es como terminó la clasificación:
Los dieciséis mejores aspirantes de los Mythic Championship Qualifiers de MTG Arena se clasificarán para el Mythic Championships V en el que se repartirán un total de 750 000 USD en premios.
Puedes encontrar la lista completa de los 128 jugadores que avanzaron al día 2 aquí.  Y en el siguiente enlace puedes ver los partidos y resultados del Día 2 en ESL Play.
Deckllist:
Aquí te dejamos los mazos utilizados por los 16 jugadores clasificados para este evento:
Mono Green Stompy por Kavartech
4 Nissa, Who Shakes the World (WAR) 169
4 Vivien, Arkbow Ranger (M20) 199
3 Barkhide Troll (M20) 165
3 Thorn Lieutenant (M19) 203
3 Voracious Hydra (M20) 200
4 Llanowar Elves (M19) 314
4 Paradise Druid (WAR) 171
4 Pelt Collector (GRN) 141
4 Steel Leaf Champion (DAR) 182
4 Vine Mare (M19) 207
23 Forest (WAR) 264

1 Voracious Hydra (M20) 200
1 Carnage Tyrant (XLN) 179
1 Thrashing Brontodon (RIX) 148
2 Ghalta, Primal Hunger (RIX) 130
2 Vivien, Champion of the Wilds (WAR) 180
4 Nullhide Ferox (GRN) 138
4 Veil of Summer (M20) 198

Orzhov Vampires por Vearato
4 Sorin, Imperious Bloodlord (M20) 115
1 Vona, Butcher of Magan (XLN) 231
2 Sanctum Seeker (XLN) 120
3 Skymarcher Aspirant (RIX) 21
3 Vicious Conquistador (XLN) 128
4 Adanto Vanguard (XLN) 1
4 Champion of Dusk (RIX) 64
4 Knight of the Ebon Legion (M20) 105
4 Legion Lieutenant (RIX) 163
2 Legion's End (M20) 106
1 Cast Down (DAR) 81
1 Mortify (RNA) 192
1 Oath of Kaya (WAR) 209
4 Legion's Landing (XLN) 22
4 Godless Shrine (RNA) 248
4 Isolated Chapel (DAR) 241
7 Plains (WAR) 252
7 Swamp (WAR) 258

1 Cast Down (DAR) 81
1 Legion's End (M20) 106
1 Despark (WAR) 190
1 Sorin, Vengeful Bloodlord (WAR) 217
2 Devout Decree (M20) 13
2 Gideon Blackblade (WAR) 13
3 Noxious Grasp (M20) 110
4 Duress (XLN) 105

Bant Scapeshift por Swifth
4 Teferi, Time Raveler (WAR) 221
2 Arboreal Grazer (WAR) 149
2 Deputy of Detention (RNA) 165
4 Elvish Rejuvenator (M19) 180
4 Hydroid Krasis (RNA) 183
1 Grow from the Ashes (DAR) 164
2 Time Wipe (WAR) 223
4 Circuitous Route (GRN) 125
4 Scapeshift (M19) 201
4 Growth Spiral (RNA) 178
1 Azorius Guildgate (RNA) 244
1 Blast Zone (WAR) 244
1 Blossoming Sands (M20) 243
1 Field of Ruin (XLN) 254
1 Glacial Fortress (XLN) 255
1 Hinterland Harbor (DAR) 240
1 Memorial to Genius (DAR) 243
1 Plains (WAR) 252
1 Simic Guildgate (WAR) 274
1 Simic Guildgate (WAR) 274
1 Sunpetal Grove (XLN) 257
1 Thornwood Falls (M20) 258
1 Tranquil Cove (M20) 259
2 Breeding Pool (RNA) 246
2 Forest (WAR) 264
2 Hallowed Fountain (RNA) 251
2 Island (WAR) 255
2 Temple Garden (GRN) 258
2 Temple of Mystery (M20) 255
4 Field of the Dead (M20) 247

2 Deputy of Detention (RNA) 165
1 Aether Gust (M20) 42
2 Agent of Treachery (M20) 43
2 Negate (RIX) 44
2 Teferi, Hero of Dominaria (DAR) 207
2 Veil of Summer (M20) 198
4 Baffling End (RIX) 1

Orzhov Vampires por John1111
4 Sorin, Imperious Bloodlord (M20) 115
2 Sanctum Seeker (XLN) 120
3 Skymarcher Aspirant (RIX) 21
4 Adanto Vanguard (XLN) 1
4 Champion of Dusk (RIX) 64
4 Knight of the Ebon Legion (M20) 105
4 Legion Lieutenant (RIX) 163
4 Vicious Conquistador (XLN) 128
3 Legion's End (M20) 106
1 Cast Down (DAR) 81
1 Mortify (RNA) 192
4 Legion's Landing (XLN) 22
4 Godless Shrine (RNA) 248
4 Isolated Chapel (DAR) 241
6 Plains (WAR) 252
8 Swamp (WAR) 258

1 Legion's End (M20) 106
1 Vona, Butcher of Magan (XLN) 231
2 Despark (WAR) 190
2 Devout Decree (M20) 13
2 Gideon Blackblade (WAR) 13
3 Noxious Grasp (M20) 110
4 Duress (XLN) 105

Kethis Combo por Honey
2 Ashiok, Dream Render (WAR) 228
3 Tamiyo, Collector of Tales (WAR) 220
4 Teferi, Time Raveler (WAR) 221
4 Diligent Excavator (DAR) 51
4 Fblthp, the Lost (WAR) 50
4 Kethis, the Hidden Hand (M20) 211
4 Lazav, the Multifarious (GRN) 184
2 Urza's Ruinous Blast (DAR) 39
4 Mox Amber (DAR) 224
4 Oath of Kaya (WAR) 209
1 Drowned Catacomb (XLN) 253
1 Godless Shrine (RNA) 248
1 Temple of Mystery (M20) 255
2 Temple Garden (GRN) 258
3 Glacial Fortress (XLN) 255
3 Hallowed Fountain (RNA) 251
3 Temple of Malady (M20) 254
3 Temple of Silence (M20) 256
4 Breeding Pool (RNA) 246
4 Watery Grave (GRN) 259

1 Ashiok, Dream Render (WAR) 228
1 Urza's Ruinous Blast (DAR) 39
1 Tamiyo, Collector of Tales (WAR) 220
1 Jace, Wielder of Mysteries (WAR) 54
1 Tolsimir, Friend to Wolves (WAR) 224
2 Cerulean Drake (M20) 53
2 Legion's End (M20) 106
2 Teshar, Ancestor's Apostle (DAR) 36
2 The Elderspell (WAR) 89
2 Unmoored Ego (GRN) 212

Orzhov Vampires por kbzx
1 Ajani, Adversary of Tyrants (M19) 3
4 Sorin, Imperious Bloodlord (M20) 115
1 Vona, Butcher of Magan (XLN) 231
2 Sanctum Seeker (XLN) 120
3 Skymarcher Aspirant (RIX) 21
4 Adanto Vanguard (XLN) 1
4 Champion of Dusk (RIX) 64
4 Knight of the Ebon Legion (M20) 105
4 Legion Lieutenant (RIX) 163
4 Vicious Conquistador (XLN) 128
3 Legion's End (M20) 106
1 Cast Down (DAR) 81
3 Legion's Landing (XLN) 22
4 Godless Shrine (RNA) 248
4 Isolated Chapel (DAR) 241
7 Plains (WAR) 252
7 Swamp (WAR) 258

1 Gideon Blackblade (WAR) 13
1 Oath of Kaya (WAR) 209
1 Sorin, Vengeful Bloodlord (WAR) 217
1 The Elderspell (WAR) 89
2 Despark (WAR) 190
2 Devout Decree (M20) 13
2 Noxious Grasp (M20) 110
2 Plague Mare (M19) 114
3 Duress (XLN) 105

Orzhov Vampires por EasyMac
4 Sorin, Imperious Bloodlord (M20) 115
1 Dusk Legion Zealot (RIX) 70
1 Vona, Butcher of Magan (XLN) 231
2 Sanctum Seeker (XLN) 120
2 Vicious Conquistador (XLN) 128
3 Skymarcher Aspirant (RIX) 21
4 Adanto Vanguard (XLN) 1
4 Champion of Dusk (RIX) 64
4 Knight of the Ebon Legion (M20) 105
4 Legion Lieutenant (RIX) 163
3 Legion's End (M20) 106
1 Cast Down (DAR) 81
1 Mortify (RNA) 192
4 Legion's Landing (XLN) 22
4 Godless Shrine (RNA) 248
4 Isolated Chapel (DAR) 241
7 Plains (WAR) 252
7 Swamp (WAR) 258

1 Mortify (RNA) 192
1 Legion's End (M20) 106
1 Devout Decree (M20) 13
1 History of Benalia (DAR) 21
2 Gideon Blackblade (WAR) 13
2 Plague Mare (M19) 114
3 Noxious Grasp (M20) 110
4 Duress (XLN) 105

Kethis Combo por StanCifka
2 Ashiok, Dream Render (WAR) 228
3 Tamiyo, Collector of Tales (WAR) 220
4 Teferi, Time Raveler (WAR) 221
4 Diligent Excavator (DAR) 51
4 Fblthp, the Lost (WAR) 50
4 Kethis, the Hidden Hand (M20) 211
4 Lazav, the Multifarious (GRN) 184
2 Urza's Ruinous Blast (DAR) 39
4 Mox Amber (DAR) 224
4 Oath of Kaya (WAR) 209
1 Drowned Catacomb (XLN) 253
1 Godless Shrine (RNA) 248
1 Temple of Mystery (M20) 255
2 Temple Garden (GRN) 258
3 Glacial Fortress (XLN) 255
3 Hallowed Fountain (RNA) 251
3 Temple of Malady (M20) 254
3 Temple of Silence (M20) 256
4 Breeding Pool (RNA) 246
4 Watery Grave (GRN) 259

1 Ashiok, Dream Render (WAR) 228
1 Urza's Ruinous Blast (DAR) 39
1 Tamiyo, Collector of Tales (WAR) 220
1 Jace, Wielder of Mysteries (WAR) 54
1 The Elderspell (WAR) 89
1 The Immortal Sun (RIX) 180
1 Tolsimir, Friend to Wolves (WAR) 224
2 Cerulean Drake (M20) 53
2 Legion's End (M20) 106
2 Teshar, Ancestor's Apostle (DAR) 36
2 Unmoored Ego (GRN) 212

Orzhov Vampires por Coraiola
4 Sorin, Imperious Bloodlord (M20) 115
1 Vona, Butcher of Magan (XLN) 231
3 Champion of Dusk (RIX) 64
3 Sanctum Seeker (XLN) 120
3 Vicious Conquistador (XLN) 128
4 Adanto Vanguard (XLN) 1
4 Knight of the Ebon Legion (M20) 105
4 Legion Lieutenant (RIX) 163
4 Skymarcher Aspirant (RIX) 21
2 Legion's End (M20) 106
2 Cast Down (DAR) 81
4 Legion's Landing (XLN) 22
4 Godless Shrine (RNA) 248
4 Isolated Chapel (DAR) 241
7 Plains (WAR) 252
7 Swamp (WAR) 258

2 Legion's End (M20) 106
1 Despark (WAR) 190
1 Mortify (RNA) 192
1 Sorin, Vengeful Bloodlord (WAR) 217
3 Gideon Blackblade (WAR) 13
3 Noxious Grasp (M20) 110
4 Duress (XLN) 105

Orzhov Vampires por PDG
4 Teferi, Time Raveler (WAR) 221
1 Deputy of Detention (RNA) 165
2 Arboreal Grazer (WAR) 149
4 Elvish Rejuvenator (M19) 180
4 Hydroid Krasis (RNA) 183
2 Grow from the Ashes (DAR) 164
2 Time Wipe (WAR) 223
4 Circuitous Route (GRN) 125
4 Scapeshift (M19) 201
4 Growth Spiral (RNA) 178
1 Azorius Guildgate (RNA) 244
1 Blast Zone (WAR) 244
1 Blossoming Sands (M20) 243
1 Field of Ruin (XLN) 254
1 Glacial Fortress (XLN) 255
1 Hinterland Harbor (DAR) 240
1 Memorial to Genius (DAR) 243
1 Plains (WAR) 252
1 Simic Guildgate (WAR) 274
1 Simic Guildgate (WAR) 274
1 Sunpetal Grove (XLN) 257
1 Thornwood Falls (M20) 258
1 Tranquil Cove (M20) 259
2 Breeding Pool (RNA) 246
2 Forest (WAR) 264
2 Hallowed Fountain (RNA) 251
2 Island (WAR) 255
2 Temple Garden (GRN) 258
2 Temple of Mystery (M20) 255
4 Field of the Dead (M20) 247

2 Deputy of Detention (RNA) 165
2 Knight of Autumn (GRN) 183
2 Shifting Ceratops (M20) 194
3 Baffling End (RIX) 1
3 Dovin's Veto (WAR) 193
3 Veil of Summer (M20) 198

Boros Feather por enoo
1 Dire Fleet Daredevil (RIX) 99
2 Krenko, Tin Street Kingpin (WAR) 137
2 Legion Warboss (GRN) 109
2 Tocatli Honor Guard (XLN) 42
4 Dreadhorde Arcanist (WAR) 125
4 Feather, the Redeemed (WAR) 197
4 Tenth District Legionnaire (WAR) 222
1 Healing Grace (DAR) 20
1 Samut's Sprint (WAR) 142
1 Sheltering Light (XLN) 35
4 Defiant Strike (WAR) 9
4 Gods Willing (M20) 19
4 Reckless Rage (RIX) 110
4 Shock (M19) 156
4 Clifftop Retreat (DAR) 239
4 Mountain (WAR) 261
4 Sacred Foundry (GRN) 254
4 Temple of Triumph (M20) 257
6 Plains (WAR) 252

1 Healing Grace (DAR) 20
1 Sheltering Light (XLN) 35
1 Legion Warboss (GRN) 109
1 Ajani, Adversary of Tyrants (M19) 3
1 Baffling End (RIX) 1
1 Flame Sweep (M20) 139
1 Settle the Wreckage (XLN) 34
2 Demystify (XLN) 8
2 Gideon Blackblade (WAR) 13
4 Blood Sun (RIX) 92

Boros Feather por InqulsltoR
1 Tomik, Distinguished Advokist (WAR) 34
3 Legion Warboss (GRN) 109
4 Adanto Vanguard (XLN) 1
4 Dreadhorde Arcanist (WAR) 125
4 Feather, the Redeemed (WAR) 197
4 Tenth District Legionnaire (WAR) 222
2 Gird for Battle (GRN) 12
1 Sheltering Light (XLN) 35
3 Shock (M19) 156
4 Defiant Strike (WAR) 9
4 Gods Willing (M20) 19
4 Reckless Rage (RIX) 110
3 Mountain (WAR) 261
4 Clifftop Retreat (DAR) 239
4 Sacred Foundry (GRN) 254
4 Temple of Triumph (M20) 257
7 Plains (WAR) 252

1 Legion Warboss (GRN) 109
1 Chance for Glory (GRN) 159
2 Dire Fleet Daredevil (RIX) 99
2 Lava Coil (GRN) 108
3 Alpine Moon (M19) 128
3 Demystify (XLN) 8
3 Gideon Blackblade (WAR) 13

Bant Scapeshift por MTGIncomitatus
4 Teferi, Time Raveler (WAR) 221
2 Arboreal Grazer (WAR) 149
2 Deputy of Detention (RNA) 165
4 Elvish Rejuvenator (M19) 180
4 Hydroid Krasis (RNA) 183
1 Grow from the Ashes (DAR) 164
2 Time Wipe (WAR) 223
4 Circuitous Route (GRN) 125
4 Scapeshift (M19) 201
4 Growth Spiral (RNA) 178
1 Azorius Guildgate (RNA) 244
1 Blast Zone (WAR) 244
1 Blossoming Sands (M20) 243
1 Field of Ruin (XLN) 254
1 Glacial Fortress (XLN) 255
1 Hinterland Harbor (DAR) 240
1 Memorial to Genius (DAR) 243
1 Plains (WAR) 252
1 Simic Guildgate (WAR) 274
1 Simic Guildgate (WAR) 274
1 Sunpetal Grove (XLN) 257
1 Thornwood Falls (M20) 258
1 Tranquil Cove (M20) 259
2 Breeding Pool (RNA) 246
2 Forest (WAR) 264
2 Hallowed Fountain (RNA) 251
2 Island (WAR) 255
2 Temple Garden (GRN) 258
2 Temple of Mystery (M20) 255
4 Field of the Dead (M20) 247

1 Deputy of Detention (RNA) 165
1 Dovin's Veto (WAR) 193
2 Aether Gust (M20) 42
2 Agent of Treachery (M20) 43
2 Devout Decree (M20) 13
2 Teferi, Hero of Dominaria (DAR) 207
2 Veil of Summer (M20) 198
3 Baffling End (RIX) 1

Boros Feather por DarkMonaldson
1 Burning Prophet (WAR) 117
3 Legion Warboss (GRN) 109
4 Adanto Vanguard (XLN) 1
4 Dreadhorde Arcanist (WAR) 125
4 Feather, the Redeemed (WAR) 197
4 Tenth District Legionnaire (WAR) 222
2 Gird for Battle (GRN) 12
1 Sheltering Light (XLN) 35
3 Shock (M19) 156
4 Defiant Strike (WAR) 9
4 Gods Willing (M20) 19
4 Reckless Rage (RIX) 110
3 Mountain (WAR) 261
4 Clifftop Retreat (DAR) 239
4 Sacred Foundry (GRN) 254
4 Temple of Triumph (M20) 257
7 Plains (WAR) 252

1 Devout Decree (M20) 13
1 Gideon Blackblade (WAR) 13
2 Ajani, Adversary of Tyrants (M19) 3
2 Fry (M20) 140
2 Lyra Dawnbringer (DAR) 26
3 Demystify (XLN) 8
4 Blood Sun (RIX) 92

Bant Scapeshift por sebastianpozzo
4 Teferi, Time Raveler (WAR) 221
1 Deputy of Detention (RNA) 165
2 Arboreal Grazer (WAR) 149
4 Elvish Rejuvenator (M19) 180
4 Hydroid Krasis (RNA) 183
2 Grow from the Ashes (DAR) 164
2 Time Wipe (WAR) 223
4 Circuitous Route (GRN) 125
4 Scapeshift (M19) 201
4 Growth Spiral (RNA) 178
1 Azorius Guildgate (RNA) 244
1 Blast Zone (WAR) 244
1 Blossoming Sands (M20) 243
1 Field of Ruin (XLN) 254
1 Glacial Fortress (XLN) 255
1 Hinterland Harbor (DAR) 240
1 Memorial to Genius (DAR) 243
1 Plains (WAR) 252
1 Simic Guildgate (WAR) 274
1 Simic Guildgate (WAR) 274
1 Sunpetal Grove (XLN) 257
1 Thornwood Falls (M20) 258
1 Tranquil Cove (M20) 259
2 Breeding Pool (RNA) 246
2 Forest (WAR) 264
2 Hallowed Fountain (RNA) 251
2 Island (WAR) 255
2 Temple Garden (GRN) 258
2 Temple of Mystery (M20) 255
4 Field of the Dead (M20) 247

2 Deputy of Detention (RNA) 165
1 Dovin's Veto (WAR) 193
2 Aether Gust (M20) 42
2 Agent of Treachery (M20) 43
2 Teferi, Hero of Dominaria (DAR) 207
2 Veil of Summer (M20) 198
4 Baffling End (RIX) 1

Boros Feather por edmvyrus
2 Adanto Vanguard (XLN) 1
2 Aurelia, Exemplar of Justice (GRN) 153
4 Dreadhorde Arcanist (WAR) 125
4 Feather, the Redeemed (WAR) 197
4 Knight of Grace (DAR) 23
4 Tenth District Legionnaire (WAR) 222
2 Gird for Battle (GRN) 12
4 Defiant Strike (WAR) 9
4 Gods Willing (M20) 19
4 Reckless Rage (RIX) 110
4 Shock (M19) 156
3 Mountain (WAR) 261
4 Clifftop Retreat (DAR) 239
4 Sacred Foundry (GRN) 254
4 Temple of Triumph (M20) 257
7 Plains (WAR) 252

1 Lava Coil (GRN) 108
2 Devout Decree (M20) 13
2 Fry (M20) 140
3 Alpine Moon (M19) 128
3 Gideon Blackblade (WAR) 13
4 Demystify (XLN) 8