Luego de un muy buen primer tráiler y mucha cautela por parte de los fanáticos nos llega el primer póster oficial de la película basada en Uncharted. Tom Holland (Spider-Man: No Way Home) probablemente sea uno de los actores más populares de los últimos años, el joven actor se encargará de ponerse en los zapatos de Nathan Drake, el buscador de tesoros más popular de los videojuegos.
En el poster se ve a un Holland vestido de Nathan Drake muy parecido al look que vemos en la tercera entrega de la saga, al lado suyo se encuentra Mark Wahlberg (Transformers: Age of Extinction) como Sully, mentor de Drake. La película de Sony Pictures y PlayStation Productions tiene previsto llegar en febrero del año que viene a todos los cines.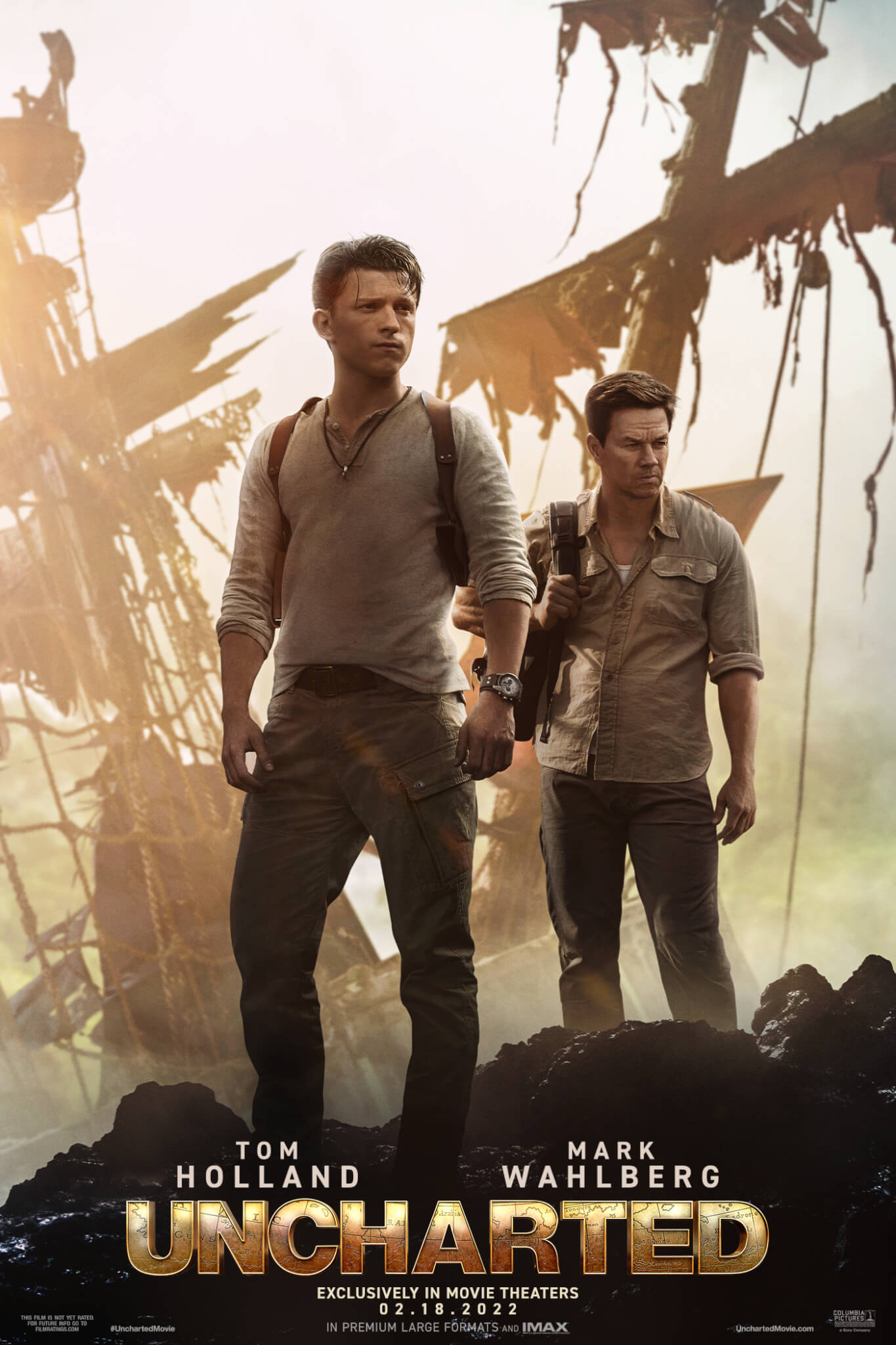 En el primer tráiler de Uncharted, pueden leer la  nota aquí, vimos cómo se manejaría el ritmo de la película y comprobamos que sería una mezcla de los tres primeros juegos de una manera bastante interesante. Se esperan muchas referencias a los juegos y según sus creadores se respeterá todo el material original que se vió en dichos títulos.
Por otra parte se confirmó el lanzamiento de Uncharted: Legacy of thieves Collection para PS5, el juego llegará eventualmente a PC, pueden leer la nota aquí.